hey guys...i really didnt know where else to post this....but i saw that there was an earlier post about the new otter and sea lion show at sea world in san diego. well i LOVED the show! it was really funny actually and i could tell the rest of the audience loved it! well if anyone else has seen it.... i was wondering if anyone knows who played the janitor for the first scene and who later played the "CAZADOR" who was the captain of the submarine?!?!?!?!

a picture of him is here...hes on the far left with the fake mustache! lol! and seamore the sea lion is in the moddle! how cute!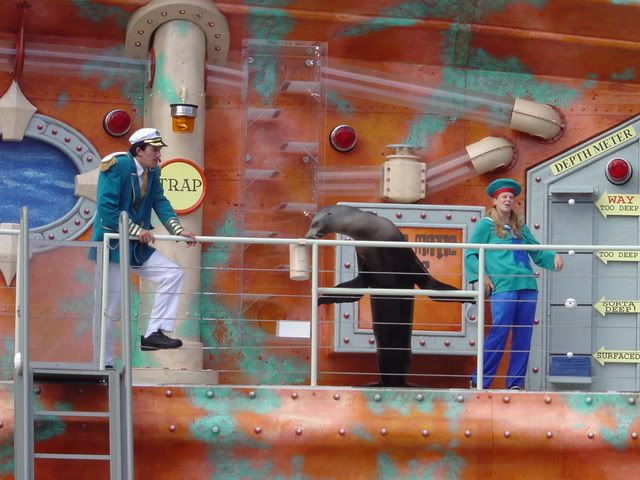 i hope the cut worked! my fingers are crossed!thanks for your help guys!